Instant Home Value
Praise / Our Reviews
"If you are looking for people who seamlessly blend extraordinary customer service, knowledge, experience, compassion and caring into one dynamic package look no further than this team. From giving you the bottom line, to answering late night panic calls on price negotiating they will be there for you through the entire process of selling or buying a home."

Greg James and Hope Kaufman, Home Buyers
"There are no words to thank you for all you did during the process of selling and buying our new house. You were not just a realtor, but a friend, therapist and confidante during a very stressful time. We cannot thank you enough for being 100% there for us - even when times got tough. You are truly the best at what you do. We send you a million thanks and all the best in the future. You are a wonderful person and will always be so appreciative for all you have done."

The Spitzers, Home Sellers
"My Experiences with them were Outstanding. I was Impressed with their Responsiveness and Professionalism. Their Knowledge of the Local Areas is Outstanding. Not once did I feel Pressured or Hurried. They were Always Available, Always Checking In, and just Overall Kind."

Karla & Felix Batres, Home Buyers
Read Our Blog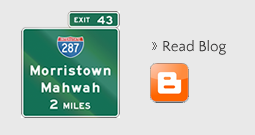 Selling a Home in Spencer Estates or other Morris County, NJ Communities
If you are in the market to sell your home in Spencer Estates? You'll want to interview the most Dynamic Realtors in Morris Twp and surrounding New Jersey towns. We know the Spencer Estates community very well.

Our team has years of experience and a Proven Plan that will Match your Home with the Right Buyer. Before hiring another agent, please read about how we sell homes below, Read our Rave Reviews and then Contact Us to get started.
Home Staging
We use staging to:
SELL PROPERTIES 50% FASTER
INCREASE SALE PRICE
INCREASE PROSPECTS AND BUYER INTEREST
Our Numbers Speak for themselves
Want to Learn More?
| | | |
| --- | --- | --- |
| | | |
| Our Clients Love Us | Ready to Sell? | Questions? |
| Read what our clients have to say | Fill out this Contact Form | Please don't hesitate |
| | | |
Blending Art and Property
Combining Global Knowledge with Local Expertise.
Christie's Innovative Marketing

The world's leading luxury real estate brand. Supported by the esteemed art business, Christie's International Real Estate is a global network offering exclusive home and luxury real estate services to buyers and sellers worldwide.
Why Christie's?
Christie's International Real Estate has the unique ability to extend to buyers and sellers of real estate the expert service that Christie's art clients have trusted for centuries. Through this powerful connection, we open the door to an extraordinary global audience of high-net-worth individuals.
All Christie's agents and brokers must exceed their stringent standards based on trust, discretion, and excellence, and demonstrate continued success in property sales.
Our real estate gallery in Christie's New York City auction house, and a presence at many of Christie's 53 offices and showrooms, we offer an incomparable level of tailored service and global visibility. Our unparalleled reach—and our established connections with affluent individuals—can help find the right buyer for your property, whether they are halfway around the world or living right next-door
For those looking to sell their Luxury Estates, we are equipped with the Luxury Marketing Tools needed to ensure your property is presented to a global audience of qualified and interested buyers. Our Affiliates hold numerous records for top property sales worldwide. By choosing us, you can be confident that you have chosen a brokerage that has earned its place in the luxury real estate arena locally, as well as internationally.